Current Students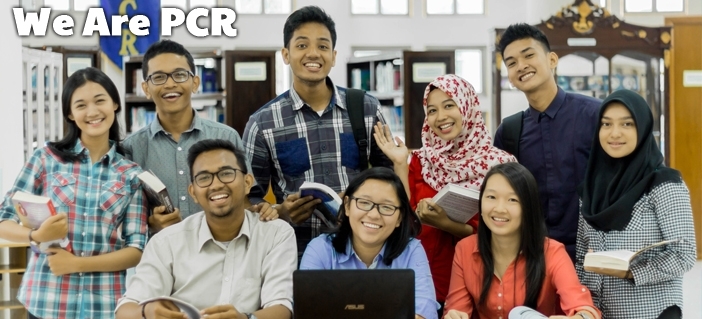 STUDENT BODY
Student body of PCR are the students who are administratively registered and active in academic process. As a vocational institution, the students are demanded to be active in both curricular and extracurricular activities. The aim is to prepare the students to be graduates with soft skill and hardskill.
Academic Information System
In accommodating the academic process, PCR develops Academic Information System which can manage all students academic activities. This system is integrated and equipped with Smart Reporting System and Early Warning System.
Administration Office
In managing the students data, there is an administration office in charge. The staff provides a comprehensive service for the students such as academic process, paperwork and documents, letters, etc. The service is given Monday-Friday, 7 a.m. – 4 p.m.
Scholarship
There are several scholarships offered to the students of PCR. The scholarships are intended for both students with outstanding achievement and students with unfortunate financial situation. Some of the scholarships given are:
1. Scholarship from Riau Province Government B
2. BPP & BPP – PPA Scholarship
3. IKA Alumni Scholarship
Student Affairs
Besides academic activity, students are also active in extracurricular activity. There are Student Association (HIMA) and Student Unit (UKM). Student associations is an organization based on each study program in PCR, meanwhile Student units are the organization which gives a platform for the students to channel their hobbies, talent, and interest.
Student Associations:
HIMAKOM (Himpunan Mahasiswa Komputer)
HIMIKA (Himpunan Mahasiswa Eelektronika dan Teknik Listrik)
HIMATEL (Himpunan Mahasiswa Telekomunikasi)
HIMATRON (Himpunan Mahasiswa Mekatronika dan Teknik Mesin)
HIMAKSI (Himpunan Mahasiswa Akuntansi)
HIMASISTIFO (Himpunan Mahasiswa Sistem Informasi)
ITSA (Information Technology Student Association)
AET ( Association of Electronics Telecommunication)
Student Units:
UKMI (Islamic Student Activity Unit)
Christian Student Fellowship Activity Unit
Permadhis (Buddhist Students Brotherhood)
CSIRT (Computer Security Incident Response Team)
PUTY (Pekanbaru Ubuntu Community)
CISCO Netriders
Robot ICON
Paduan Suara Mahasiswa (PSM)
SATA (Sanggar Tari)
Band
Melayu Melayu Art Music
Student Association for Environmental and Adventure Activity. (Mahasiswa Pencinta Alam Gaharu)
Deltish (English Club)
STAR (Campus Magazine)
Football Club
Volley Ball Club
Basket Ball Club
Badminton Club
Table Tennis Club
Other Facilities
One of facilities that can support academic process is online learning (e-learning). ni This facility can be used by lecturers and teaching staff to give materials online without class meeting. This is to accommodate students to access the materials although they are not in campus.
Students can also participate in writing scientific article both in Bahasa Indonesia and English. The writing can be published in journal article called Jurnal Aksara Elementer and Jurnal Aksara Komputer Terapan. Media The media is aimed at developing and applying the students knowledge and technology.