Programs
Electonics Engineering
Electonics Engineering Program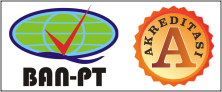 Electronics Engineering Study Program is one of the first departments established. Supported by complete facilities as well as experienced lecturers and teaching assistants, students are able to develop their knowledge about electronics engineering.
Some evaluations and improvement are done in order to maintain the quality. Electronics Engineering Study Program is now applying KKNI curriculum. This is in line with Permendikbud Number 73, 2013 as well as to prepare our alumni in facing free market competition.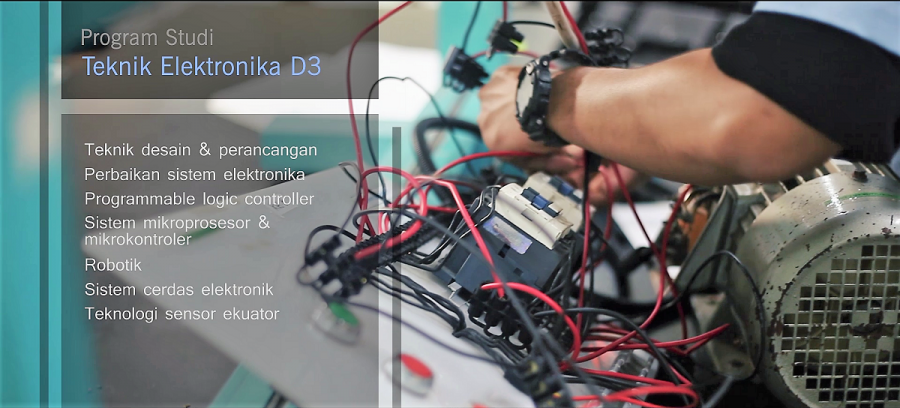 The courses are specifically designed to develop students' skills such as computer and microcontroller programming, Programmable Logic Controller (PLC), Human Machine Interface (HMI), SCADA, Intrumentation dan Process control, Lab View, Maintenance and Repairment, Electrical Workshop, Industrial Manufacturing System, and Control System with Penumatic.
Electronics Engineering Study Program is now designing certification system to measure skill competence achievement such as electrical measurement, analog electronics, digital electronics, instrumentation, PLC, HMI, SCADA and Lab View.
Vision
"Recognized as an excellent study program with competence in instrumentation and control system that can compete globally."
Mission
Performing Electronics qualified Engineering vocational education system focusing in instrumentation and control system.

Producing professional and skillful graduates with instrumentation and control system competence, good soft skill, open minded, and able to compete in bot national and international industry.

Developing applied research and community service to fulfill the demand of society and industry covering the human resource, goods and services.
Competency
Applying Engineering Math and Applied Physics into installation and practical procedure, instruction interpretation, operation, examination, maintenance, trouble shooting and repair to resolve instrumentation and control system accordant with appropriate theorem.

Formulating alternative solution for instrumentation and control system problem by using IEC Standard regarding economic factors and safety.

Designing simple system and realizing control system design that fulfill specific needs based on IEC Standard regarding economic factors and safety.

Performing examination and instrumentation calculation based on IEC Standard and procedure to analyze, interpret and apply.

Operating software, simulation and information technology for instrumentation and control system.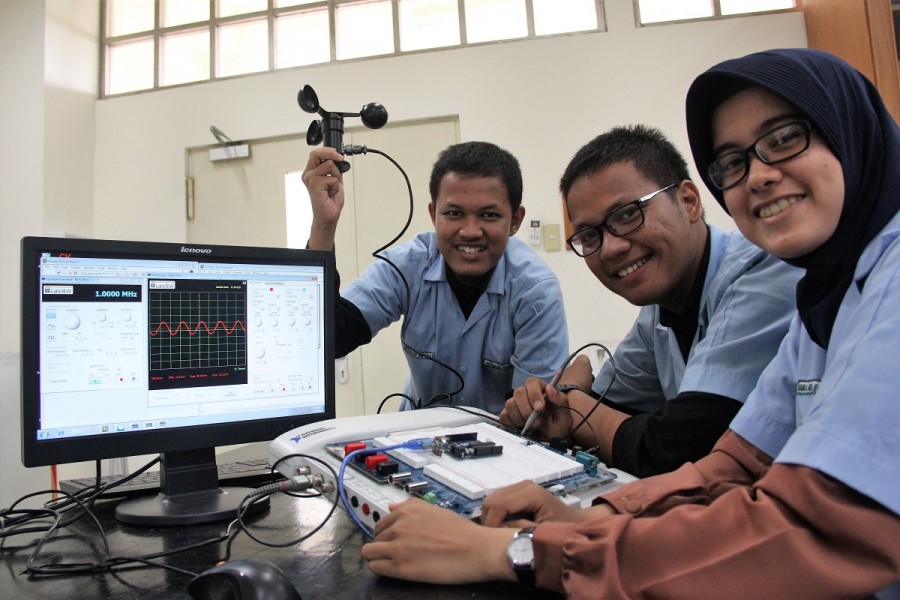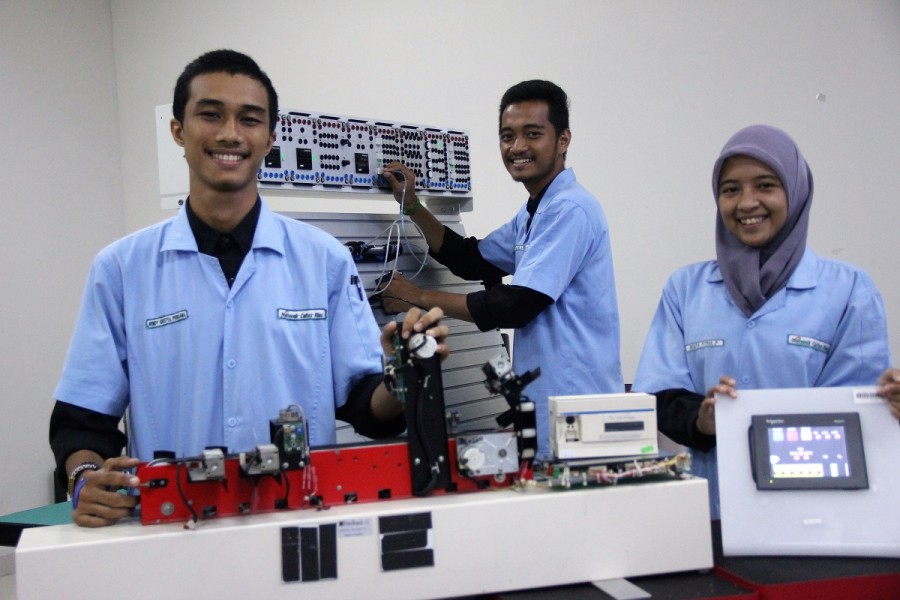 Students activity
In addition to following the process of teaching and learning, the students of Electronic Engineering Study Program also actively carrying out extracurricular activities both in scientific and non-scientific fields such as sports activities, leadership, etc.
Achievement
Student Creativity Program grant category written idea from DIKTI 2015 (1 title)

Student Creativity Program grant category invention DIKTI 2015 (2 titles)

Top 8 National National Debating Championship 2015

2nd Winner of Appropriate Technology Competition, RRI Pekanbaru Innovation Week 2015

Student Creativity Program grant category Written Ideas 2014 DIKTI (2 titles)

Student Creativity Program grant category invention DIKTI 2014 (2 titles)

3rd Runner up National PLC Competition, ITB 2014

Student Creativity Program grant category invention DIKTI 2013 (2 titles)

2nd Winner of Sharia Bank Expo Speech Contest, 2012

Top 8 National University Debating Championship Kopertis X 2012

Finalist of English Festival Debate Contest, 2012

Finalist Gemastik DIKTI Smart Tools Category, 2011

2nd Winner of National PLC Competition, Aceh 2011

2nd Winner of Smart Drives Contest Indonesia Regional Contest Sumatra, Batam 2011

2nd Winner of Robot Contest Abu Indonesia Regional Sumatra, Pangkal Pinang 2010
Future Career
Electricity Sector (PT.PLN, PJB, Indonesia Power etc)

Mining and Oil and Gas Sector (PT.Pertamina, PT.Bukit Asam, PT.Chevron, Halliburton, Schlumberger etc)

Industrial Processing (PT.RAPP, IKPP, P & G etc)

Industrial instrumentation (PT.Yokogawa, Schneider etc)

Government employees

Education Staff (Laboratory, Teacher etc.)

Self-employed (field of robotics etc)

ETC
Certificate of Accreditation of Electronics Engineering Program :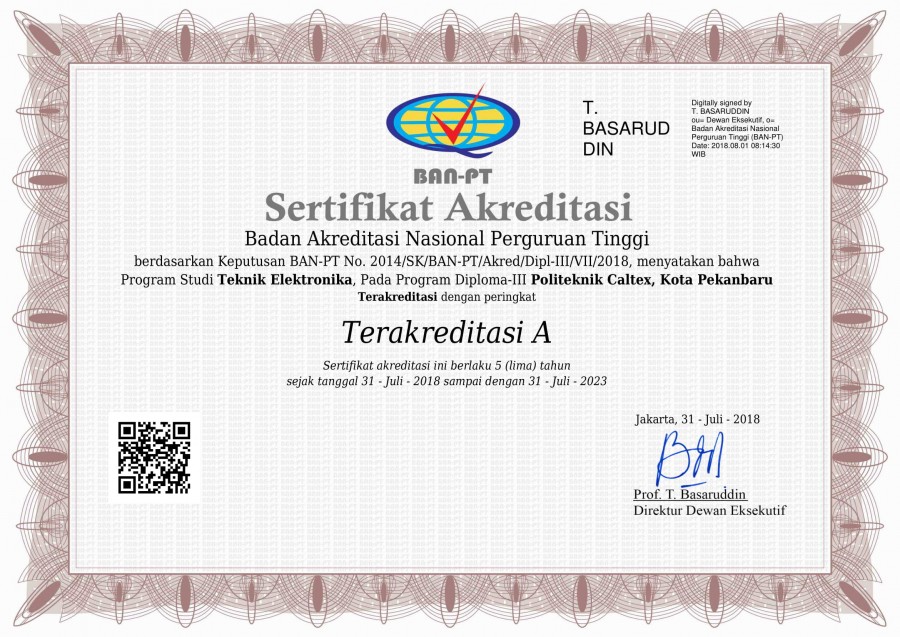 Certificates can be downloaded here