Madinatul Ilmi Mosque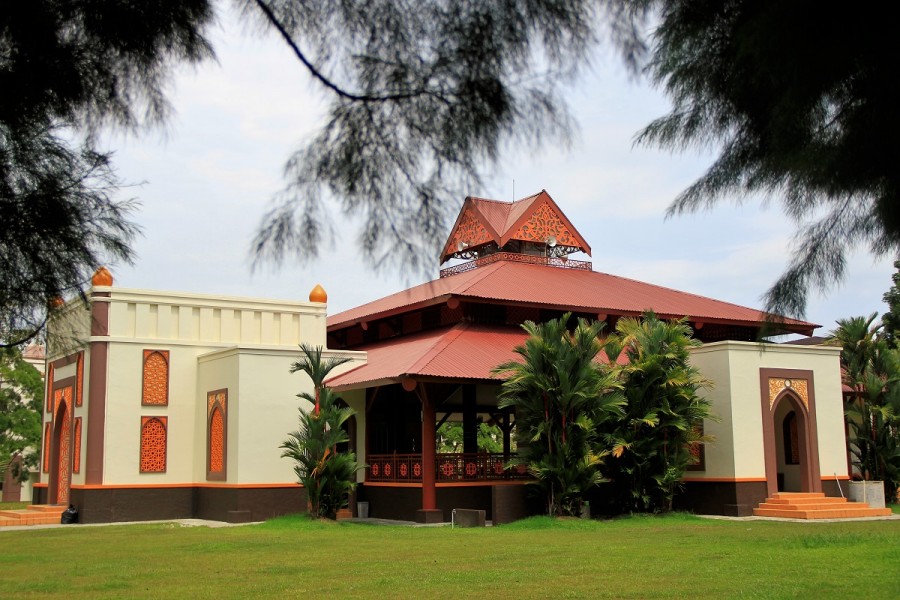 One of the PCR residents pride, especially PCR Muslims is the center of worship is Madinatul 'Ilmi Mosque. It literally means the City of Knowledge. Through this name the founder of the campus is envisioned that PCR became the center of knowledge development.
The mosque located very strategically, which is in the middle of the campus. Director's Room, Canteen, Student Center, Auditorium, Amphi Theater and Library are face-to-face with this mosque. There's expectation implied that every campus residents from the director to the student always remember sholat and not dissolved in academic / non-academic activities. This mosque established in 2003 sized 20x20m is quite unique. Among its uniqueness is the mosque is built with oil pipes courtesy of PT Caltex Pacific Indonesia. The left and right sides of the mosque have no walls so that resemble the pavilion making a smooth air circulation.
Another uniqueness is the Malay characteristic can be seen from the outside, which is the similiarity of right, left, and back atrium of the mosque with Siak castle in Riau Province. Apart from being used for worship; this mosque also being used as Muslim Student Activity Unit Secretariat. The collaboration of the mosque caretaker and UKMI (Islamic Student Association) makes the activities in this mosque more glorious. Various celebration are held here, such as Tabligh Akbar, Student level MTQ, Mentoring, Tahsin reading the Quran, breaking the fast together, Qurban in Eid Al-Fitr Mubarak and other religion activities.